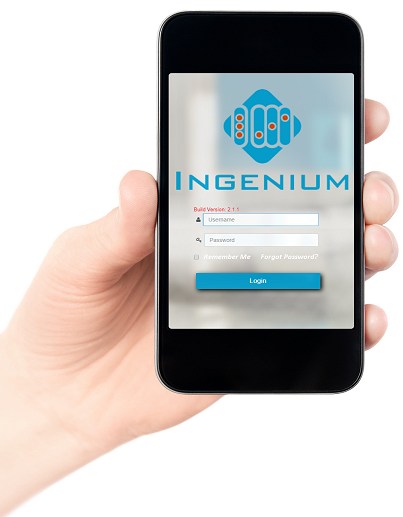 Best of breed cloud based asset tracking software for 2019
Web enabled and mobile equipped, Ingenium performs cloud based asset management regardless of size or complexity.
Ingenium introduces a completely new direction in fixed asset tracking. Based on the leading asset management paradigm, Ingenium takes full advantage of the latest technology by adding the convenience of web access making it best of breed and class for any user.
Ingenium exclusives includes:
An entirely redesigned, highly intuitive web user interface.
A mobile application downloadable from Google Play or the Apple App Store.
Convenient dashboard to monitor the big picture.
Additional data fields to track more critical information and easy to use change history.
Best of breed encryption and security.
All data is housed on highly secure and redundant Microsoft Azure servers.
Granular pricing model so you only pay for what you use.
Ingenium is the most complete and powerful cloud based asset tracking software we have ever built. Bar none!
We have been developing and refining asset management software for over 30 years and we've learned a lot about what works and what doesn't. Moreover, we use our products to perform the work you do every day so we know we haven't missed anything. Here are some of the features you'll need:
Ingenium exclusives includes:
Three different mobile data collection apps.
Complete audit trails with clear change history tracking.
Ability to adapt cleanly to your environment through the use of user defined date, aliases, multiple data types, custom views and more.
Two inventory types for grouped and individual assets.
Robust import/export capability to easily integrate data and transaction activity to other applications Over 200 standard reports and report writer to get a clear picture of your assets.
Optional apps for Check-in/Check-out, SL Depreciation mobile.
An exclusive relational design that delivers the pinnacle of efficiency and data accuracy.